Your HVAC & Solar Service Solution Providers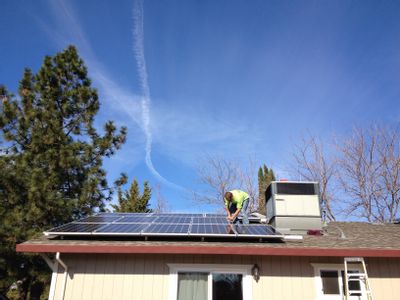 The mission of Smits Solar Heating and Air is to provide our customers with the very best quality service and installation of solar products to both home and business owners. Smits is committed to being a green energy solar provider.
Our expertise in energy solutions has provided our customers with remarkable savings in energy costs. That means whether you own a little one-bedroom home or run a several-hundred room hotel, Smits Solar Heating and Air is able to provide you with the solar energy equipment needed.
Smits Solar Heating and Air can offer energy analysis to determine the energy needs and uses a building has, and then match those needs with what you as a customer want.
We here at Smits
Solar
Heating and Air stand by our motto to provide every customer with the best products and service possible.