The Dangers of Installing Your Own Thermostat & Why You Should Have a Professional Install It
---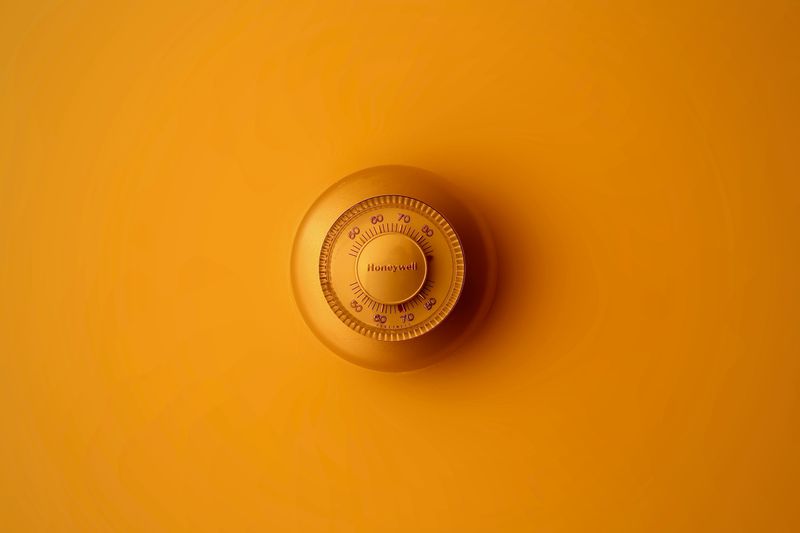 Thermostats. Those handy household components that keep our homes warm or cool, depending on the time of year.
"

A

thermostat

is a component which senses the

temperature

of a

physical system

(i.e. a home or building) and performs actions so that the buildings temperature is maintained near a desired

setpoint

" ~Wikipedia)
While the man of the house may be thinking it's a great idea to install one himself, he'd be very wrong...(and possibly very dumb.)
Why installing a thermostat is NOT a DIY project
There are many styles and configurations to consider when replacing your thermostat. From complete home zoning systems, to single touch control systems with mobile access, or even possibly a simple mechanical budget thermostat.
There are numerous variables when determining what may work for your HVAC system. It could utilize either a simple mechanical or digital room thermostats, for basic area climate control, all the way to advanced multi-system communicating thermostats, for integration with building automation systems.
It is possible to save some money by installing or replacing your thermostat yourself, but you will need:
Basic electrical knowledge
A general understanding of the type of equipment being used.
Potential consequences of improper installation could include:
Electric shock
Blowing a circuit breaker
Damaging the thermostat unit, the electrical system or even the AC/furnace unit itself
Dual-fuel systems, a poorly located thermostat, whole-home humidifiers, or incorrect wiring can make the installation of a thermostat a longer, more frustrating, and more complicated process.
Advanced systems require more detail to determine the best options and can be more expensive to set up.
Wiring Concerns
Thermostats have developed over the last few decades, not to mention just the last few years. Most systems will configure with a newer style thermostat, and they no longer resemble the simple systems of the past.
Configuring and wiring of these newer thermostats demand expertise in electrical wiring to understand how to correctly setup your configuration.
Obviously, besides the risk of electrocuting yourself, you could also damage your thermostat during installation. Sending too much current through the unit, for instance, may cause Thermostat failure.
You would be better off hiring a professional (like Smits) to install your thermostat so you don't cause injury or damage.
Warranty
Some thermostat manufacturers will void a thermostat's warranty if an HVAC professional doesn't perform the installation.
All manufacturers want to protect themselves from claims caused by user negligence. Warranties might not seem like a big deal, but they can come in handy. If your thermostat suddenly malfunctions, you don't want to pay out of pocket.
System Performance
Thermostats function more reliably when they're installed by trained professionals.
We want you to get the best performance from your unit, including energy efficiency, reliability, and comfort. If you have a solar power generating system you don't want to waste those savings on a poor configuration.
While the DIY approach might sound appealing, you don't want to pay for it later with repairs or with high heating and cooling bills.
Choose Smits Instead
In addition to saving you from all of the above, we install all forms and styles of thermostats including both wired and wireless thermostats in addition to our residential air conditioning, residential heating, and solar power installation and servicing options.
And yes, we can even install either smart thermostats like the Nest, Ecobee, Lyric, or conventional style thermostats like Honeywell, Emerson and White Rodgers.
---
Save Yourself and Trust Smits To Install Your Thermostat
Contact Us Today!